Year 4 Lego workshop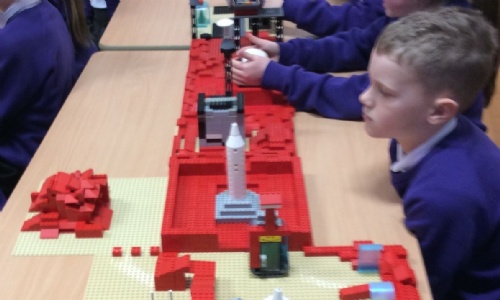 Year 4 had a visitor in school who brought a whole van of Lego!
All of the children got the chance to play with lego and create their own Mars base, complete with working conveyor belts that they made using gears.
The children were encouraged to use their imagination to build rockets, space stations and Mars landscapes before combining them together into giant bases. They showed great teamwork and really enjoyed playing with their creations.