3D Turton Tower Trip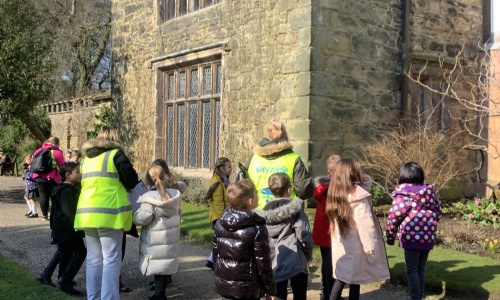 3D had an excellent trip to Turton Tower! As a class we explored the external features of the Tudor house. We learnt about the food the Tudors ate, the clothing they wore and how Tudor houses were built. We explored lots of rooms in Turton Tower, from the bed chamber to the drawing room. We even got the chance to learn steps to a Tudor dance!
Please enjoy looking at the pictures taken from our school trip.