Year 6 Meet a Musician Workshop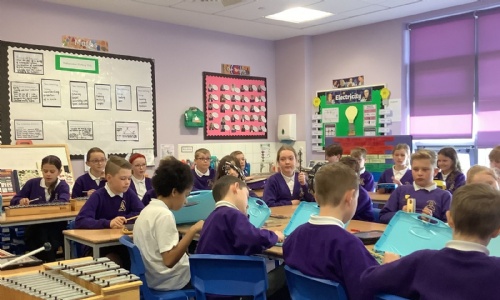 Year 6 have had a wonderful experience today as they have all participated in a workshop with one of the musicians from the Halle Orchestra!
Hannah, a violinist from the Halle Orchestra, played a variety of pieces for us today as well as teaching us about the orchestra and the roles the various instruments play. All the children used percussion instruments to accompany her playing a piece called 'Rodeo' by Aaron Copland.