Year 5 Spelling Bee Finals 2022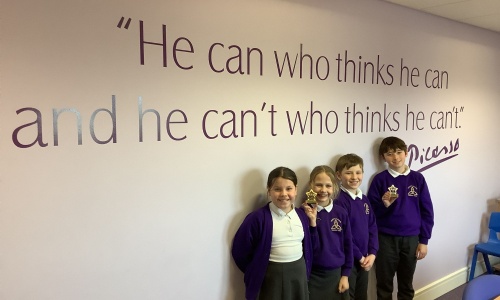 Super effort from all of our finalists in 5D!
Today our finalists: Evie, Phoebe, Mason and Aaron, took part in our final of the Spelling Bee for 5D.
They worked incredibly hard to prepare their spellings for the final competition, which was a hard fought battle! Their accuracy and confidence was amazing and Phoebe and Mason were eventually crowned the winners. Well done to all of 5D for participating in the Spelling Bee, our scores have improved and we will continue to be super spellers over the rest of the year. Thank you to all of our families for helping with the preparation for the Spelling Bee.