Year 3 Creative Science and Art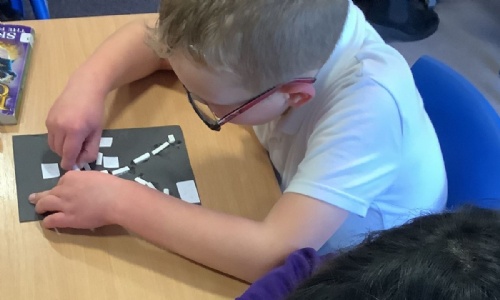 Year 3 have been using their creative skills both in Science and Art.
At the beginning of our new Science topic for this half term, the children have been creating their own skeleton out of straw and labelling the correct body parts.
In Art, year 3 have been designing and creating their own Egyptian Canopic jars. The children have carefully moulded and shaped their Canopic jar head out of clay. The children have been learning what went inside these Canopic jars during the mummification process.